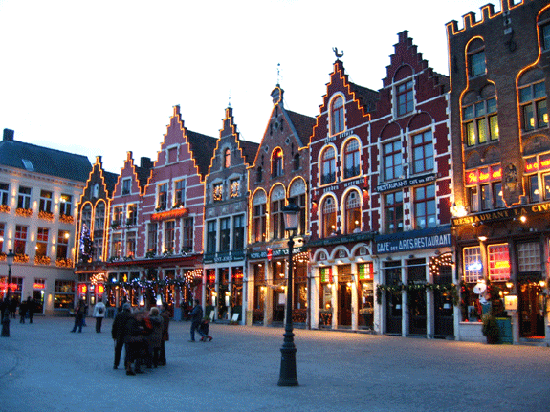 Hi. I went to Belgium last weekend. It was like a abrupt and unplanned trip, but it was totally enjoyable one.
I have been in lot of stress recently, I mean from the start of the year till now. With the 'intense' surgery rotation that started very early in the morning to the placement outside of Cork and a couple of programmes I had to attend in between. To be honest, I am broke but I thought two to three days trip will be good. Bought the flight ticket and accommodation and thats it. I don't plan anything else (I've been to Brussels before anyway)
I stayed at a local's apartment (booked from airBnb). Affordable and felt like home! Arnaud (the host) is very kind and he has a son named Theo, a three year old boy. Theo is super duper adorable, handsome and very chatty. (I love kids so bear with my exaggeration) I'm very impressed with the way Arnaud raises and educates his son. Sleep early, read before bed, cartoon on the weekend, etc. Another 'tarbiyah aulad' that I learnt.
I miss him already T.T
I hope to have a son like Theo one day. Oohh, I need to get married first :P
I went to Brugge as well (never been here on my first trip to Belgium). I was having good time walking around this nice city.
All in all, I enjoyed this trip to the fullest, took my own time, no rush, ate lots of chocolates, pettisseire, and seafood. I also lepak-lepak while watching movie at the apartment with Arnaud (did a bit of study too) Alhamdulillah ala kulli hal.
So now, I'm going back to Eire, going back to next rotation; research block. I have literature review and project presentation coming and not to mention, I need to start working on collecting data for the research. Keep going and all the best Atikah.
Yours truly,
Atikah